We just got back from the USN Tactical Knife Show aka "The Gathering" (G3), and wanted to give you a recap of our experience there. For those that don't know what USN is, it is the Usual Suspects Network, you can view the forum here: http://usualsuspect.net/forums/. Great bunch of people, knife enthusiasts and lovers of all things toxic green! We met lots of great people, and as always… thanks to everyone who we talked to and sold us knives. You can always find lots of toxic green knives at USN as well as some exciting customs, so we tried to get a little bit of everything.
Brands:
Microtech Knives
Microtech had a few prototypes of their new OSS Cobra at the show. These are epic! For the show, they did a version with layered black and gray G-10 handles, and titanium spacers and bolsters. Microtech will be making full production versions of the OSS Cobra soon. We also picked up a USN 2011 Microtech Daytona with a green handle. Microtech has a lot of fun stuff in the works, so expect to see the production Cobra and some manual Socom Elites soon!
Microtech OSS Cobra: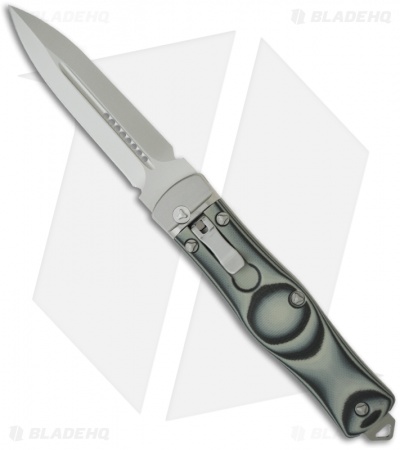 Microtech Daytona from USN 2011: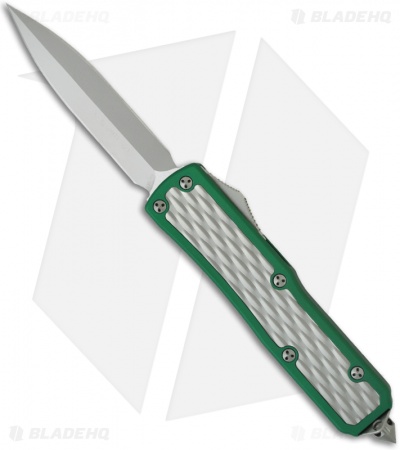 Protech
Protech Knives had several customs specifically for the G3 event. We loved the Don with "toxic green" scales. We also saw several more prototypes of the Protech Dark Angel. This knife is sexy, and will be a huge hit once they get to the production stage. Dave at Protech is always a pleasure to talk to and has some fun items in the works.
Protech Don for G3: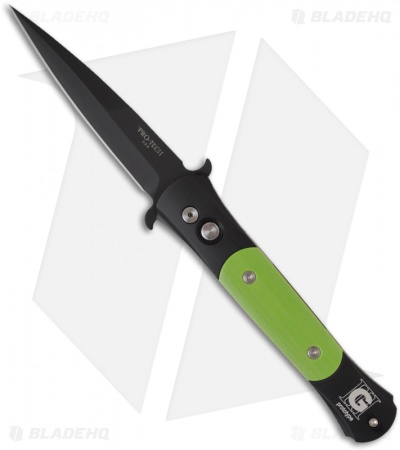 Protech Custom CQC-7 with Usual Suspects Logo: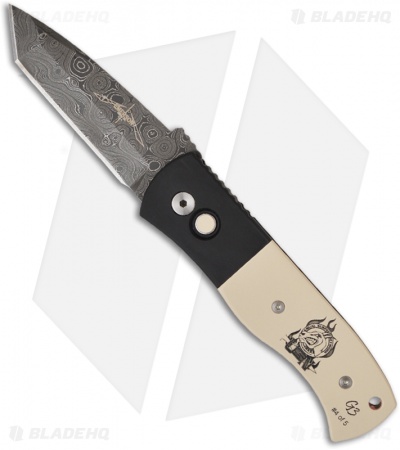 Protech G3 Custom TR-3 with Fish Scale Handle: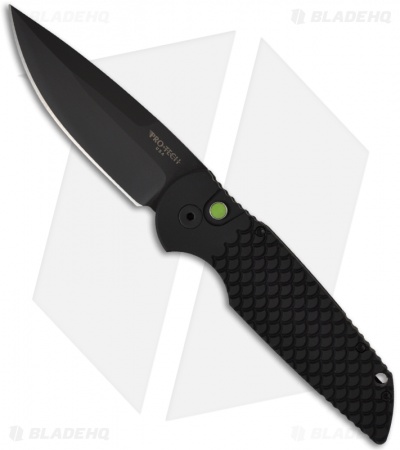 Spyderco
Spyderco was at the show with lots of their upcoming knives in tow. We got another look at the Centofante Memory, that knife is going to fly off of the shelves. It's nicer than I remembered.  Spyderco also gave us a look at a Sprint Run Dodo with Orange scales! They must be listening to all the people clamoring for a new sprint run of this knife. This probably wont be breaking news for most people who have been paying attention to rumblings out of Golden, but we saw it and the knife looks awesome.
The Spyderco Centofante Memory: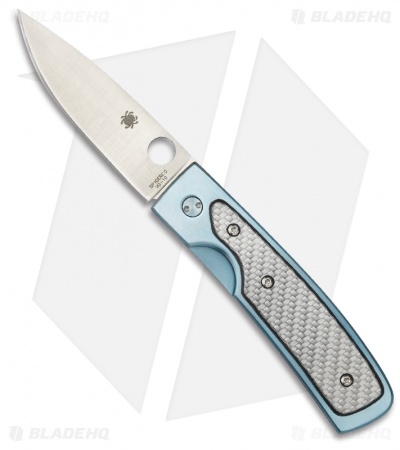 Artist rendering of the Spyderco Orange Dodo Sprint Run: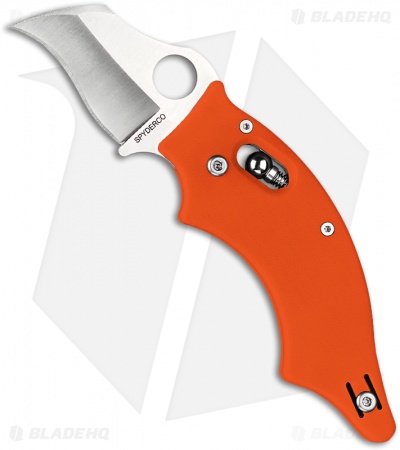 Sniper Bladeworks
We first met these guys at the Blade Show in the summer of this year and we came away impressed. Since then, we had the opportunity to check out the Boker S2 which is a collaboration between Boker and Sniper Bladeworks; and we loved that knife as well. At this show, we got out hands on a prototype of the S1, which is the knife that the Boker S2 was based on. Production on Sniper Bladeworks is going to be picking up here, so if you've wanting one, keep checking BladeHQ for new knives from them.
Sniper Bladeworks S1: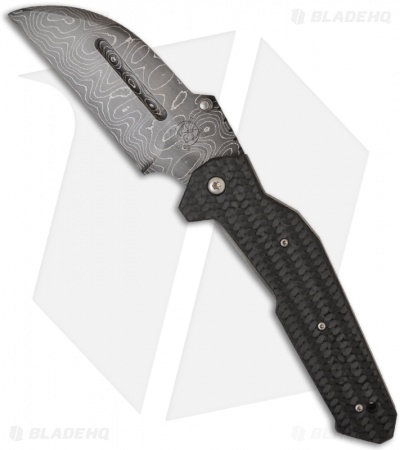 Strider
We chatted with Strider and checked out all of their custom offerings at the show. They had some nice pieces, including a show special SMF with what they called a "Cracked Ice" finish, which we thought was pretty cool. The guys are really excited about a new Carpenter steel called PD01. Its wear resistance is similar to D2, but it has extra toughness.
Strider SMF with "Cracked Ice" finish: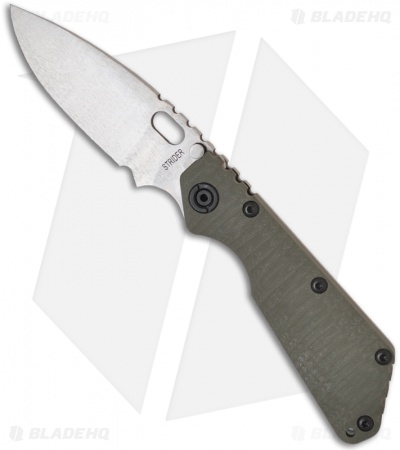 Duane Dwyer Custom SMF featuring PD#1 steel: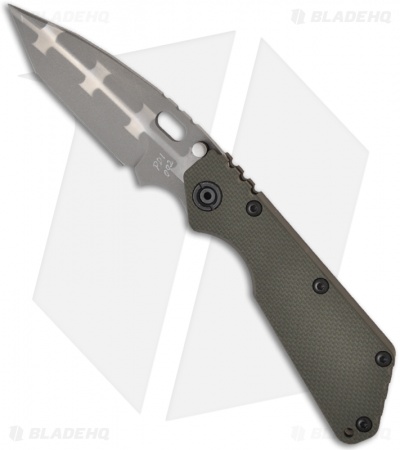 Custom Knifemakers
Brad Zinker
We really liked some of Brad's custom knives that he had at this show. He makes a very nice "classic" pocket knife.
One of Brad's "Lightning Strike" Carbon Fiber Customs: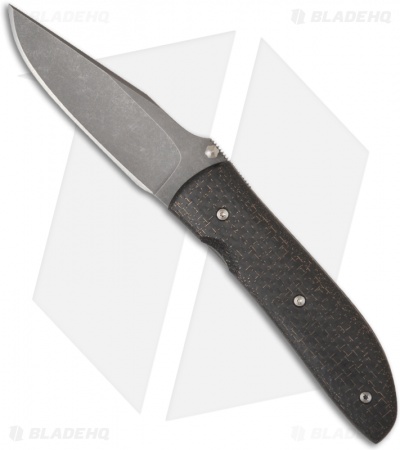 Gale Force Customs
This brand new knifemaker, Jay Gale, impressed us at this show. We purchased one of the first knives he has ever made. It features polished lime green G-10 scales and carbon fiber bolsters over a thick titanium liner lock frame. The backspacer is stainless steel with notches and filework. This guy will be one to watch in the future.
Gale Force Custom for G3: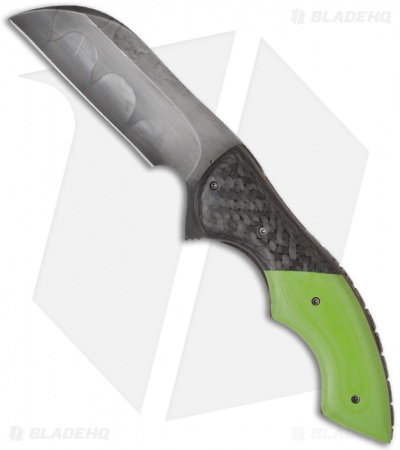 Rick Hinderer
One of the stars of the show, Rick had some beautiful XM-24s at the show. We lucked out in the drawing, and were able to pick up one of his customs. We also picked up some of Rick's custom scales and titanium pens which we are really excited about.