You know you want one. Sometimes, you may feel like you absolutely have to have one (and that would be justified). Knives serve multiple functions—they are tools, they are collectibles, they are fun, they can be weapons and, according to some, even friends. The knife is a quintessential part of American culture. It is your right to own and use one, so…get a knife! Get a basic EDC folding knife, a snappy automatic, a classic Italian stiletto, and a fidget-friendly OTF knife. Oh, and pick up one of those tricky balisong knives, too. And come here to read up on all things pocket knives—we're partnering with the budget knife experts over at Grindworx.com to bring you everything from knife news, reviews, and deals to tips, tricks, and hacks.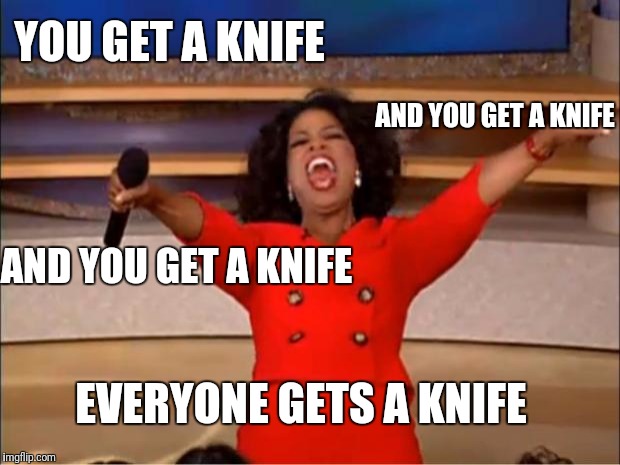 Love the knife you saw in the latest movie blockbuster? We'll show you where to find it, or the next best look-alike. Want to know which are the best pocket knives under $100? $50? $25? We'll point you in the right direction. Are you new to the world of knives and wondering where to start? Let us enlighten you. Don't know what to get your buddy for his birthday? We've got a few ideas. Not sure how to sharpen your knife, clean it, protect it, or maintain it? We can help you. Got questions, or want to see specific content? Hit us up in the comments. Our mission in life is to bring the best knife reading to you, our fellow knife collectors, so let us know what you'd like to see and we'll do our best to deliver.
Thanks for stopping by! We hope you enjoy exploring this site every bit as much as we enjoy bringing it to life for you. Take a look around, tell us what you think, and come back real soon now, folks.