We are pretty fond of Benchmade over at Blade HQ. I know I just barely published a post on the Benchmade 53, but I came across this while I was browsing on our website and had to share: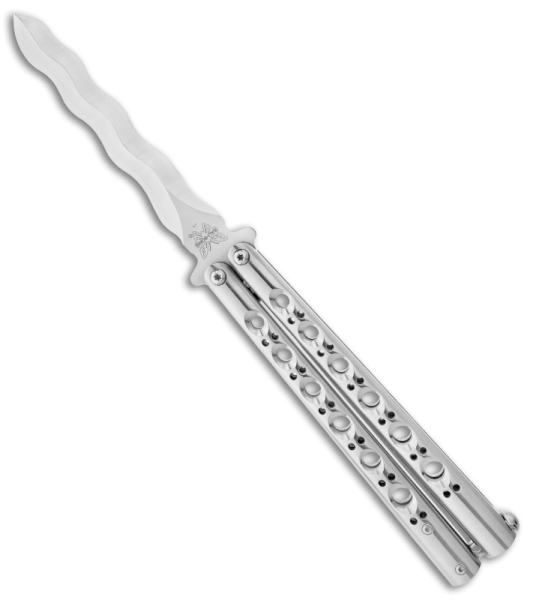 This is a Benchmade 49-03, and it is a very rare butterfly. It's number 23 out of a 100-knife limited run. It's not your typical Benchmade, as it has a Kriss blade. The overall length of this knife is 9.40 inches, the blade length is 4.10 inches, and it weighs 7.29 ounces. It also features a spring latch and a double-edged blade.
We got this knife from a knife collector, and it is still in top-notch condition. It also comes with its original presentation box and paperwork.
This Benchmade is a unique collector's item, and it's one that isn't easy to come across. If you're in the market for a butterfly that will stand out in your collection, consider this Benchmade.
We've got lots of other options for you at Blade HQ, so be sure to check out our massive butterfly selection!