SHOT Show 2015 had tons of cool new knives and gear this year. So much new stuff that we could never show you all of it on this blog. Instead, we decided to give you an overview of some of our favorite highlights from the 2015 SHOT Show. However, if you want to see everything that these brands had at the show, check out our YouTube page with videos from most of the knife manufacturers at the show.
Kershaw
Kershaw Launch 1 Auto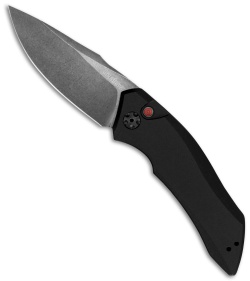 Kershaw is making automatic knives again! The classic Kershaw Rogue and Breakout automatic models were slim, fast, and affordable. The new Launch series promises to be an excellent addition to that legacy.
The Launch series will feature 3.40″ CPM-154 stainless steel blades with a choice of black, stonewashed, or blackwashed finishes.
MSRP on these models range from $139-$159.

Kershaw Launch 2 Auto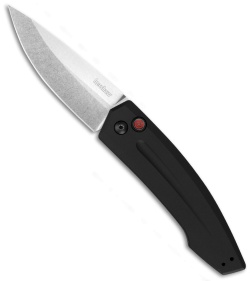 Kershaw Launch 3 Auto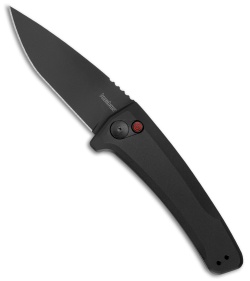 Zero Tolerance
Zero Tolerance 0900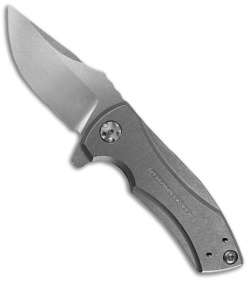 Traditionally, Zero Tolerance has been known for making beefy, overbuilt, and heavy-duty folding knives. But at the 2015 SHOT Show, Zero Tolerance announced a bit of a departure from this. The Zero Tolerance 0900 is a new collaboration with Les George and has a streamlined design, with the premium materials you would expect from ZT. The blade is 2.75″ with S35VN stainless steel.
MSRP on this knife is $240.


Zero Tolerance 0452CF


In 2013, Zero Tolerance announced the 0454 folding knife in collaboration with Dmitry Sinkevich. The knife quickly won the Overall Knife of the Year Award at the 2013 BLADE Show. However, the knife was only available in extremely limited quantities.
Now Zero Tolerance has announced a production version of the 0454 with an S35VN stainless steel blade and carbon fiber handles.
MSRP on this knife is $275.

Leatherman
Leatherman Tread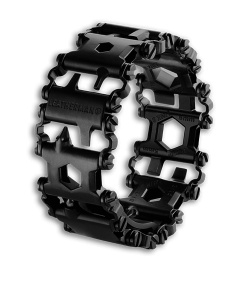 The idea for this multi-tool bracelet came from a fateful trip to Disneyland. The President of Leatherman was vacationing at the theme park with his family when he realized that he had left a Leatherman clipped to his pocket. Disney employees wouldn't let him take his tool into the park, and he wanted to come up with a non-threatening way to carry his tools with him all the time. This bracelet was born.
MSRP for the Black version is $200, and $150 for the satin version. The Tread bracelet will also be available with a watch face.
Protech
Protech and Strider Automatic Collaboration
Protech and Strider have gotten together to bring a new automatic version of the Strider SNG to market. Check out this video for more information:
Emerson
The Emerson booth this year had two major firsts. Emerson announced their first flipper (the Rangemaster Sheepdog) with a brand new bearing opening system, and also the first Emerson framelock folder (Iron Dragon).
Emerson Rangemaster Sheepdog



Emerson Iron Dragon

TOPS Knives
This year TOPS brought a couple of very cool prototypes to the show. One was a folding version of the popular TOPS BOB fixed blade knife, and the other was a new TOPS balisong. Check them out in this video starting at 2:06.
Lionsteel
Lionsteel Tre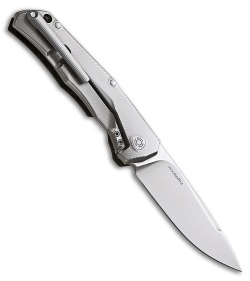 Lionsteel has been doing very innovative things with manufacturing for a few years now, including building knives for several other brands. This year they are doing something completely new with the TRE (Three Rapid Exchange) folding knife. It's the first knife where you can customize how the blade is deployed. You can add a flipper, a thumb disk, or nothing. The blade is Bohler M390 stainless steel.

Kizer
Kizer Flashbang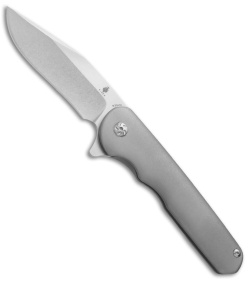 Kizer, in collaboration with Matt Cucchiara is now making a production version of the popular Flashbang flipper knife. This knife has a contoured titanium handle and S35VN stainless steel.
MSRP for this knife is $246.


Benchmade
Benchmade Pagan OTF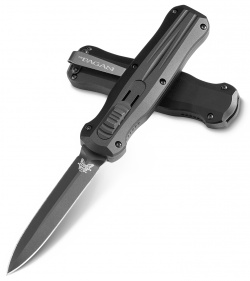 Benchmade has announced a new OTF automatic knife with a spear point dagger blade with a machined aluminum handle.
This knife will have a lower MSRP than the Benchmade Infidel at $425-$435.



Benchmade 6800 APB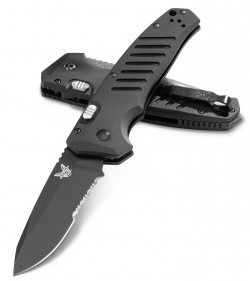 Benchmade also announced a brand new automatic knife called the APB (Ambidextrous Push Button). This is the world's first truly ambidextrous push button automatic knife.
This knife will have an MSRP of $275-$290.
Also available in a spring assisted version with a blue and black g-10 handle.
CRKT
CRKT had a few cool, new collaborations with Lucas Burnley, Liong Mah, and Bob Terzuola that will bring popular custom designs to the market at an affordable price. These collaborations offer a lot of bang for the buck and look great!
CRKT Burnley Squid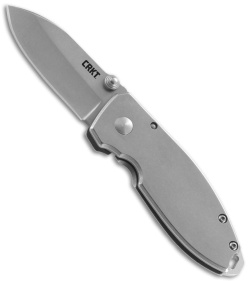 CRKT Terzuola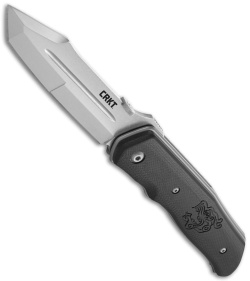 CRKT Mah GSD