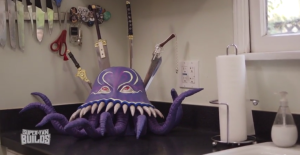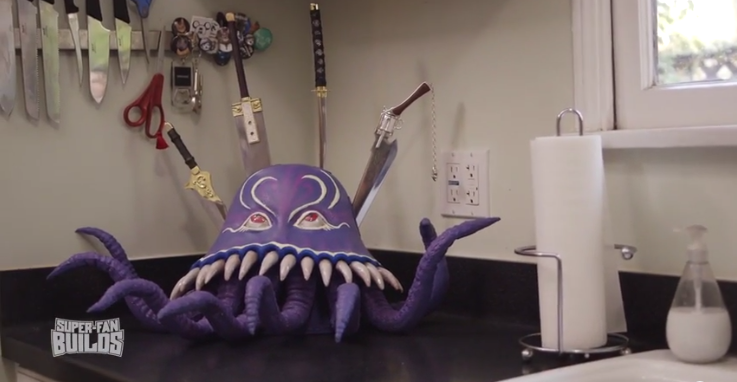 There is always something really cool when 2 different obsessions meet, and it gets even better when one of those obsessions is knives.
We always love seeing people creating and designing new knives, regardless of experience.  It's just great when someone is so passionate about knives that they are willing to put their heart and soul into it.  But what happens when you want to mix your love of knives with another one of your passions?  Well, this exact thing happened over at Super-Fan Builds on Youtube.
No matter what Japanese video games do, they always do it over the top.  Whether designing costumes, hairstyles or weapons, Japanese video games are in a league all their own.  Luckily for us, one super fan was able to experience the best of both worlds, knives and Final Fantasy.
While the weapons in most Final Fantasy games can be a bit overwhelming to try and re-create, one group of fans decided to scale them down and make fully functional knives based on some of gaming's most iconic weapons.  Check out the video below to see what happens when 2 passions collide.
So what do you think?  Pretty fantastic right?   It's so freaking cool when you can see people take their love of knives and incorporate other areas passion, and that is exactly what happened in this video.  I don't know about all of you, but I am seriously jealous!  I would love to have those bad boys sitting on my kitchen counter.  Here's to hoping for some sweet knives based on the Master Sword from Zelda next.   What do you think?  If you could make your own knife from geek culture, what would you do?  Let us know in the comments below!