Ok.  I know we have some cosplayers out there, and this post is for you!  I'm a guy who usually prefers to make things by hand when it comes to cosplay.  I will spend hours sawing, cutting,  sanding, gluing, painting, sewing, and researching, just so my costume is something I can be proud of.  There are several who would argue, but I firmly believe cosplay is its own art form.
Anyway, being a person who takes pride in making something by hand, I am usually kind of hesitant to purchase a finished part of my costume.  But, what I have come to realize, is that sometimes that really is the best option for you.  There are some skills I just haven't been able to practice yet, and I want to make sure I pay proper homage to the character, with-out cutting any corners.  I have come to realize that sometimes, there really is no shame in buying a complete piece to really take your cosplay to the next level.
I'm telling you all of this, because recently, that's exactly what I did.  A group of friends and I have decided on a Batman theme for this year's Halloween festivities/ any conventions.  And, as any good cosplayer knows, it's best to start working on your cosplay months before you actually need it.  This gives you plenty of time to work out any problems you may run into, and enough time to add all those finishing touches.  Anyway, we decided that this year, I would be going as Red Hood, the Jason Todd version.  A relatively simple costume, but with its challenges, the helmet for example.  Now I know Red Hood doesn't always have the arm blades, but I like to always add my own little flair to a character.    I knew this was going to take a lot of my attention, so I needed to find an affordable way to do the rest of the costume while still making it look nice.  That's when I stumbled across an affordable, durable, and just plain awesome option.  The Blades USA Black Leather Arm Cuffs are exactly what I was looking for!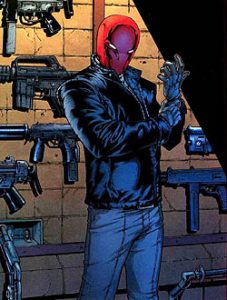 These cuffs are a cosplayers dream come true.  These fantastic arm cuffs are exactly what I was looking for to really complete that Red Hood costume.  I have attempted arm gauntlets similar to this out of craft foam before, they turned out fine, but I felt like I was constantly gluing the "blades" back on, or taking them off to let my arms breath.  Plus, getting that authentic metal look on EVA foam can be… difficult to say the least.  These gauntlets are made from stainless steel, so you know you can rely on them to not start falling apart mid-convention.  The design gives your arms that breathing room they need to keep from getting all sweaty and gross.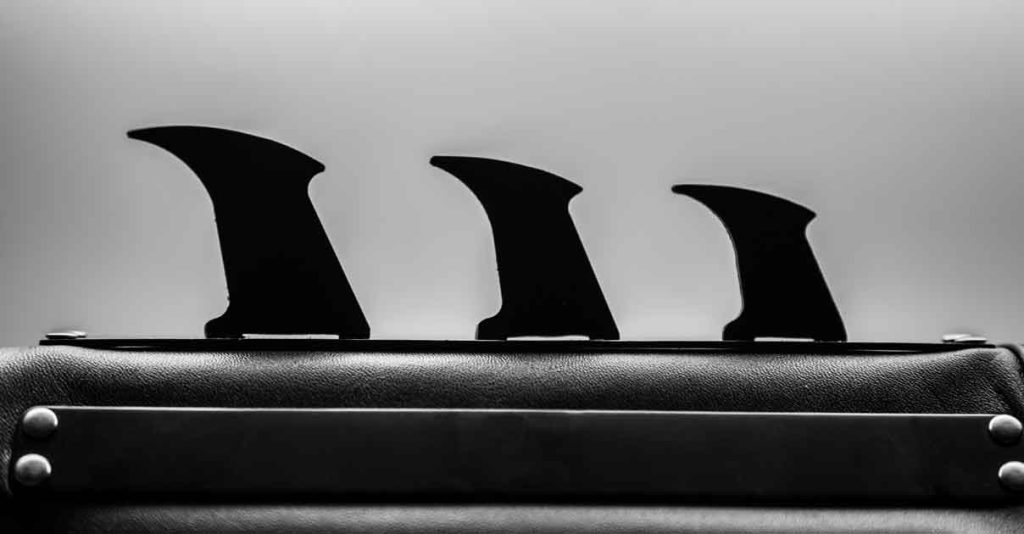 Needless to say, I purchased these gauntlets with-out a second thought.  They are exactly what I needed.  Plus it came with the peace of mind knowing that they were made by Tiger USA.  Tiger USA has been making blade novelties for quite some time.  Their items are always durable, and reliable, not to mention affordable.  Any cosplayer worth his or her salt knows that cosplay can get expensive.  After buying paints, foam, fabric, hot glue, Bondo, resin, and countless other materials, the wallet can start looking pretty sad.  You have spent all your extra cash on your costume, leaving you with nothing to purchase the awesome items your convention will no doubt be offering.    But these gauntlets were so affordable.  Coming with a price tag of $26.99, for 2, these are the perfect option for any cosplayer looking to don the mantle of Dark Knight.  My friend going as Nightwing plans on purchasing these for his cosplay, and our Robin is thinking about it too.  So they are versatile.  You can get these bad boys and make them work for you, and whatever costume you need.  They can work with Deadpool, shredder, Green Arrow, just to name a few.  Save yourself the head ache this year, get the Tiger USA Black Leather Arm Cuffs and take your Cosplay to the next level.
So what do you think?  Can these work for you cosplay?  Or have you used them before?  Let us know in the comments!