Gong Hey Fat Choy!  Or, for those of you not fluent in Cantonese, Happy New Year!!   Yesterday (February 8th, 2016) was Chinese New Year! This is the year of the Monkey, easily one of my top ten favorite animals!
The zodiac monkey is known for being fast acting, and constantly re-addressing their lifestyle as they learn.   A monkey must learn and adapt as they go.  So what better way to honor the year of the monkey than by getting your hands on a Monkeyz Fist Paracord Lanyard Knot Keychain.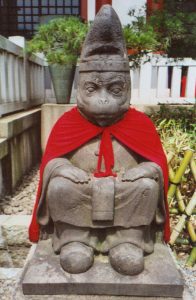 Paracord is the perfect tool for the zodiac monkey in your life.  It's capable of adapting to any kind of situation, much like the monkey itself, moving fast as things come, and re-addressing as the need arises.
Paracord has a place in ANY bug out bag, it is so incredibly useful, in such a myriad of different situations, making it a must have for any emergency.  Used for shelters, addressing wounds, constructing traps for food, the list goes on and on!
Monkeyz Fist Paracord Lanyards come in a plethora of different colors and designs, giving those monkeys plenty to choose from.
So this year, celebrate the subtle way with a Monkeyz Fist Paracord Lanyard.  We hope you all have a very happy year of the monkey!