When I think of why a rock climber would need a knife, the first thing that comes to mind is Aron Ralston. If you are not familiar with the name, then it's time you learn. Aron is an outdoors man, engineer and motivational speaker. While descending a slot canyon in Blue John Canyon in Utah, an 800 lb boulder came dislodged and fell pinning his right hand and forearm up against the canyon wall. Aron was stuck there for five days before having an epiphany that he could break his arm using torque and amputate his own arm. After breaking his arm, it took him one hour to cut his own arm off with his very dull multi tool. If Aron did not have a knife on him, he would have died in that canyon. Fortunately, he was able to survive this horrible ordeal thanks to his knife and strong will to return to his family. Since the incident, Ralston has written a book (Between a Rock and a Hard Place) and even had a movie made after his accident (127 Hours).

I'm not saying that every climber will eventually end up in the same situation that Ralston did on that day, but I am ensuring you that there will be a time that you are going to wish you had a knife with you. That's why today, we are going to look at some knives that you should consider taking rock climbing with you. Some of my rock climbing friends refer to their knife as a companion while they are rock crawling and make sure it's the first thing that they bring with them.

When looking at some rock climbing knives, I always look for two things. One is serrations and the other is making sure that the knife can be operated using one hand. Lets take a look at some knives you might want to consider taking with you on your next outing.

Spyderco Rescue Assist I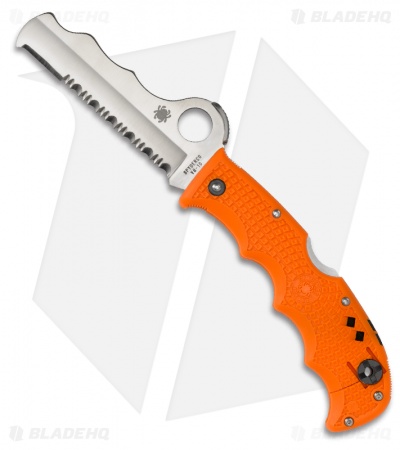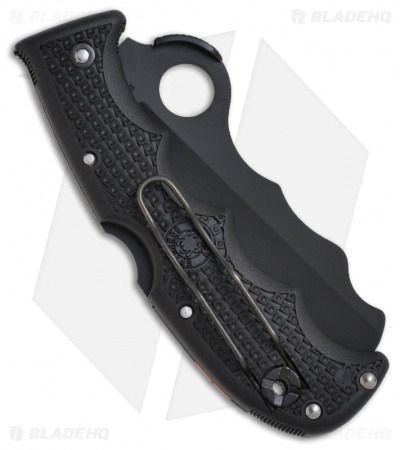 Spyderco hit the nail on the head with this knife. Just like the name says, this knife was designed to assist. This knife is really simple to use. You only need one hand to open this beauty. It features an 80% serrated blade. I really like that this knife is a bright orange color. It makes it a lot easier to keep track of and easier to find if dropped or misplaced. It can come in black as well. You might find yourself wondering what the waves on the spine of the blade are. Well, that involves my favorite feature of this knife. If you look on the inside of the handle, you will find a flat square piece of metal. The reason why it's there is for cutting things like rope. If you open the blade a little bit and line up the rope or string with that piece of metal, simply use the "waves" or finger grooves on the spine of the knife to close the knife and it cuts right through the rope for you. The pocket clip is ambidextrous for right or left hand carry.
Next up, we are going to look at something that is more conventional for a one-handed carry. Nothing beats a one-handed knife like a fixed blade. I know, I know it's another Spyderco, but they make amazing knives.

The Spyderco JumpMaster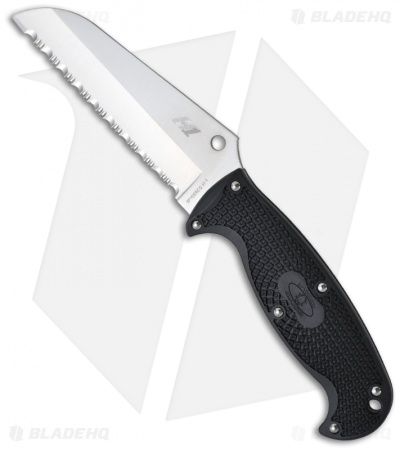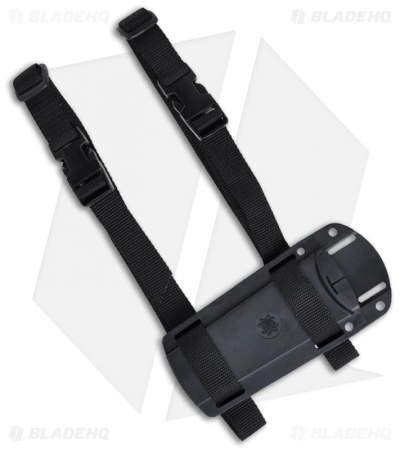 This knife is for you adrenaline junkies out there. This knife is perfect for rock climbing up waterfalls or getting really wet. The fully serrated H-1 steel blade prevents rust on the metal. It was originally designed to fit the needs of the U.S. Army's 82nd Airborne Division. It's perfect for cutting through thick rope. My favorite thing about this knife is the sheath. It fits really snug in there and won't fall out no matter what angle you are dangling from. It has straps to secure the knife to your leg or wherever you prefer. Not only does this knife look good, it feels even better when you have it in your hand. The handle is extremely thin and provides a firm grip.
Now, lets look at something that isn't as common as the two previous knives. 

Microtech Ultratech D/A OTF DE 122-3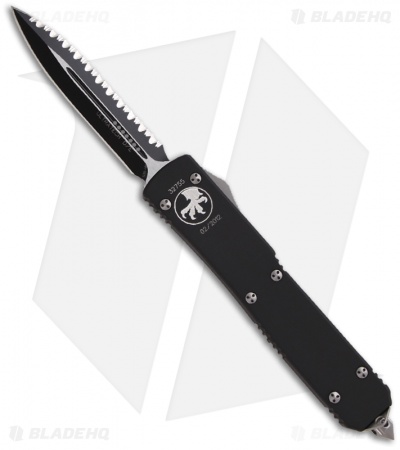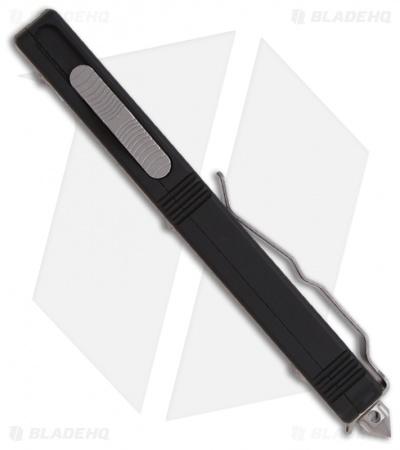 This might not be the most common knife you will see attached to someones pocket when they are rock climbing, but that doesn't mean it's lacking in any field. Microtech has been gaining popularity through their heavy duty OTF (out the front) knives. What makes these so special is their durability and how light they are for the duties they are capable of performing. This Ultratech features a double edged S35-VN super steel blade that is serrated on one side and plain on the other. It also has jimping in necessary places on the handle to provide a firm comfortable grip. For convenience it has a glass breaker on the bottom of the knife for "just in case" situations. Another great thing about this knife is that it is ambidextrous. All you have to do is take off that glass breaker and simply flip the pocket clip to the other side. To work the knife, all you have to do is slide the button up and the blade fires out. To close it, simply pull that button down and the blade retracts back into the handle. This is a knife you don't have to worry about failing on you. I can assure you if you are good to this knife, it will be good to you.
Last, we are going to check out a knife that you are going to see a lot more than others. It's not too common, but it's a great knife with a wonderful name backing it up.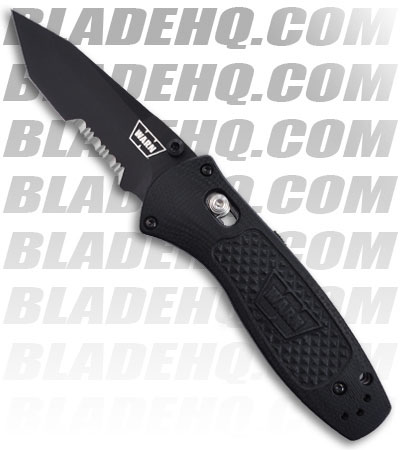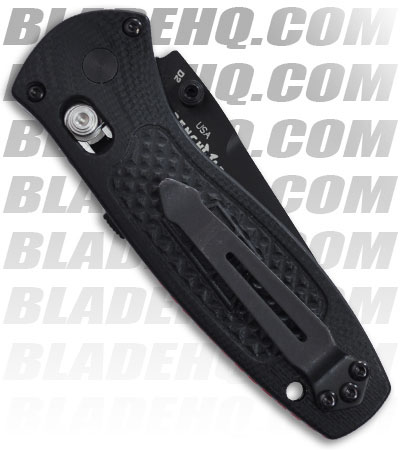 If you are a fan of Warn or Warn accessories, then you will love this knife. The Mini-Barrage features an awesome axis lock mechanism that provides a solid lock up on the knife. Also, this knife is perfect for use with one hand. Also, the tanto style, D2 tool steel blade has really sleek serrations. From top to bottom this knife is built to last. There is a safety on the spine just in case you get roughed up while climbing. You won't need to worry about the blade flipping open. Not only that, just like Warn's hubs, this knife has a lifetime warranty. The knife was designed by Benchmade so you know it's high quality.

Quite simply, a knife can be a companion when rock climbing. My first time rock climbing, I got my hair caught in a carabiner while repelling….oops. It didn't feel great, but luckily I had a knife to give myself a little hair cut. Not only used for cutting hair, but a knife can be useful in cutting anything.

If you have a better knife than what I have listed here, comment and let me know. I want to see what you guys take rock climbing with you.