If you have someone in mind who likes to pop open a nice cold one and just sit back and relax. Then this Bottle Fly Butterfly Knife will be the perfect gift! And if you don't know how to flip Butterfly knives, then this will be a perfect trainer as well. It comes in various colors. Retail Price: $20-$25.
[slideshow_deploy id='251′]
Any man knows what it's like to not have a lighter when you need it. You don't even have to smoke, a lighter just seems to be something every man needs. Get him the Slim Zippo Lighter. It's not like the original Zippo Lighters that are smaller and a little more bulky. This lighter has a nice slim design that fits your hand like it was made for it. Comes in a few different colors and finishes. Retails Price: $16-$25.
[slideshow_deploy id='278′]
Are you afraid of the dark? Yeah, me too. I hate being stuck in the dark and never having a LED flashlight of any kind around me. This Heckler & Koch LED flashlight is perfect for that exact situation. Whether you are stuck alone in a dark basement or the in woods, this will get you through that darkness. It even has a pocket clip so you can have it on you at all times. This torch light makes a great EDC (everyday carry). Retail Price: $50.
Don't get stuck up in the mountains or just on any old hiking adventure without the comfort of this Boker Magnum Neck knife. This Boker fixed blade knife won't let you down when it comes to being durable in any way. It's small and fits comfortably in your hand for any thing you use it for. You can have a self defense knife, a whittling knife, or just a necklace knife at your convenience. Retail Price: $24.
[slideshow_deploy id='277′]
Every guy wants a knife that will not fail him on any job that they use it for. You especially don't want to be in the middle of a honey-do and have the blade go out on you, or the handle gets ripped off the knife. Well if you want a knife that will never let you down, then all you need is right here. This ESEE Izula II is the perfect hip knife. This has a 1095 High Carbon Cro-Van Steel. This steel will cut through virtually anything you take it to. The Canvas Micarta handle is one of the most comfortable grips out there. ESEE Knives is one of the most reliable brands out there. Unfortunately it is a little pricey, but pick one up and you will never have buyers remorse! Retail Price: $135.
Any guy who is a fan of Sylvester Stallone will know that Cobra was one of his best movies. And this Cobra knife was used by the main antagonist character. Ever since that movie, every guy I know wanted this knife. Now you can have it! It's not exactly for use, but for show n' tell. It has the spikes along the knuckles of the knife and it comes with the leather sheath. Any fantasy knife collector will appreciate this knife. Retail Price: $19.
[slideshow_deploy id='276′]
Who wouldn't want to put something like this Schmuckatelli Skull Lanyard on one of their knives. For every guy that wants to think his knife is more unique than everyone else, This will surely show that off. However, it will seem pricy for what it is. Retail pricing at $18.50, but each one is hand made, so even if someone has the same lanyard, yours will still be unique. Plus any knife just isn't the same with out an awesome accessory.
[slideshow_deploy id='275′]
For those of you who are pen lovers, here is a very useful tool to always have on you. The CRKT Williams tactical Pen is a very useful defense tool. Made from machined anodized aluminum. But when you are not crime fighting with your pen, it's always useful to have around the office or home, because now a days everyone seems to lose pens. But once you have this in your possession, you'll never want to lose it. It is on the more pricey side ranging up to $70, but who can put a price on defending your life and a very stylish pen?
[slideshow_deploy id='280′]
And last, but not least. For those who don't know what particular item to get, then get yourself a Grindworx.com gift card to use on whatever item you want. But this is even better as a gift for someone else, because who really knows what everybody wants anymore? You can never go wrong with a Gift Card as a gift or as a spoiler for yourself.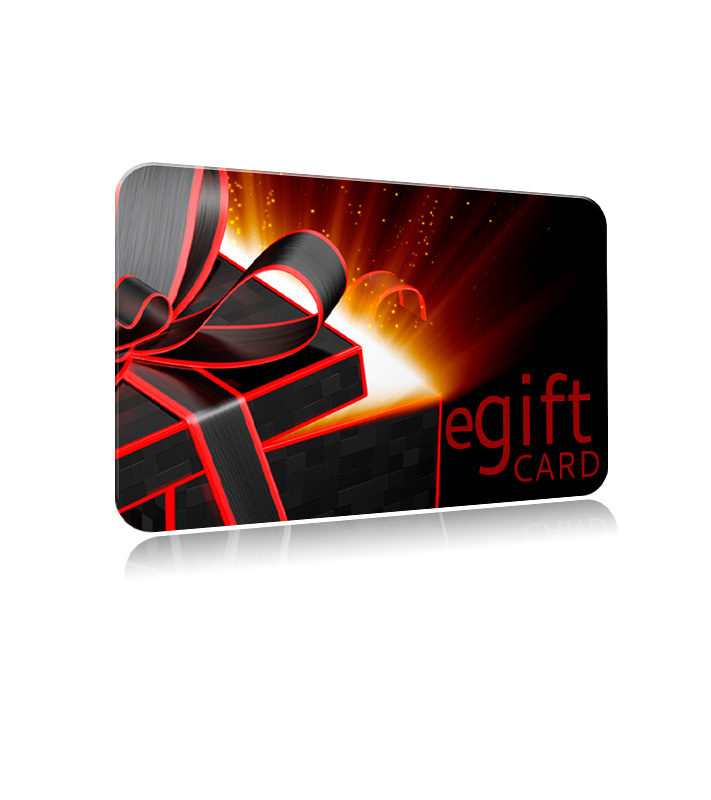 You can find awesome Holiday deals for you knife needs at Grindworx.com!