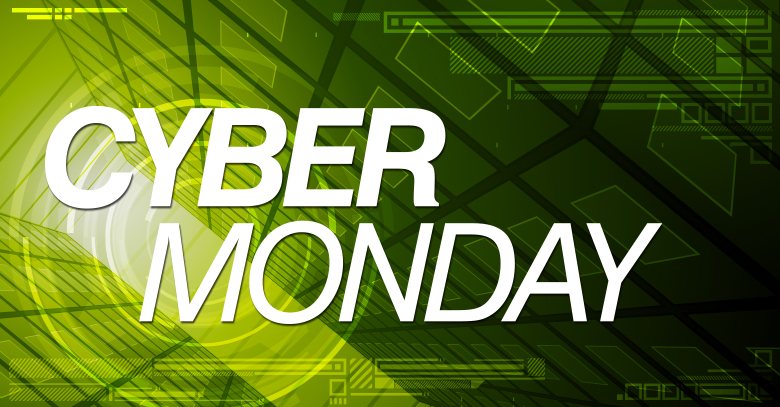 The deals aren't over yet!   If you thought our Black Friday deals were impressive, then we have great news for you!  Our Cyber Monday sales are kicking off now, and they run until December 2nd at 11:59 Pm (MST).
Much like our black Friday deals, we will be unlocking free gifts for you as you reach certain price point tiers.  Hey, you're spending money anyway, why not get free stuff while you're at it, am I right?
Tier one will unlock once you have spent up to or exceeding $20.  That right.  Only spend only $20 and you will be receiving the fantastic urban menace slingshot, totally free!  These impressive slingshots make the perfect gift or stocking stuffer for the troublemaker in your life!   Give them a gift they will use all year round, completely free of charge.  All you have to do is meet that meager $20 price point!  Make sure to use the code "Slingshot" at checkout to ensure that you get yours!   These slingshots are a hot ticket item this year and they are sure to go fast, so get yours before they are gone.
Tier two will not only net you the savage slingshot, but you will also receive a free Bottle Fly.  All you have do to is spend up to or more than $59.  That's it!  Only $59 dollars will net you two fantastic items, totally free of charge.  Our gift to you!  The Bottle fly is sure to turn heads this Holiday season as you open bottles with style.  And now is your chance to get yours completely free of charge.  Use the code "Bartender" in the comments section at check out to ensure you get yours.  Don't miss your chance to open your Holiday spirits in style.  These also make an exceptional stocking stuffer!  Whether you are keeping it for yourself, or giving it as a gift, don't miss the opportunity to get yours before its gone.
These sales won't last long, so be sure to get yours know before they are gone.
Until next time, Happy Shopping!!